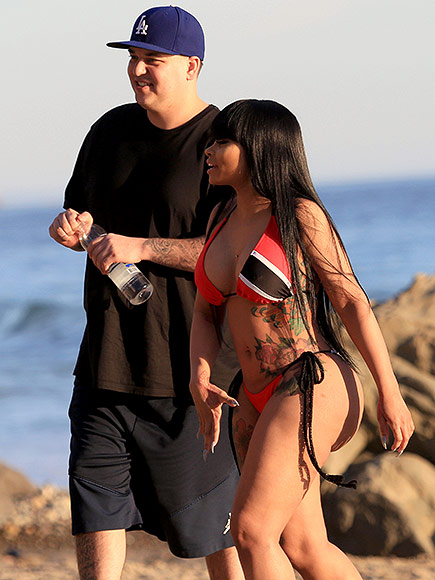 Rob Kardashian's new relationship with Blac Chyna has not gone down well with his family. But Scott Disick - the ex-partner of Rob's sister Kourtney - has given the romance his approval.
Rob has embraced the spotlight since he started dating Chyna and his Scott is delighted that the formerly reclusive sock designer has become more outgoing in the past few months.
'I'm just so grateful and happy about it. There's literally nothing but happiness,' Scott told People, adding: 'I'm just happy that he's happy.