Aww! Kim Kardashian kissed hubby Kanye West goodbye as she dropped him off at Los Angeles International Airport on Saturday, March 5.
The Keeping Up With the Kardashians star, 35, who was dressed casually in a black zippered sweatshirt with her signature braids, leaned in for a kiss from the 38-year-old rapper, who wore a similar black sweatshirt, a dark gray ski cap and a pair of his Yeezy sneakers.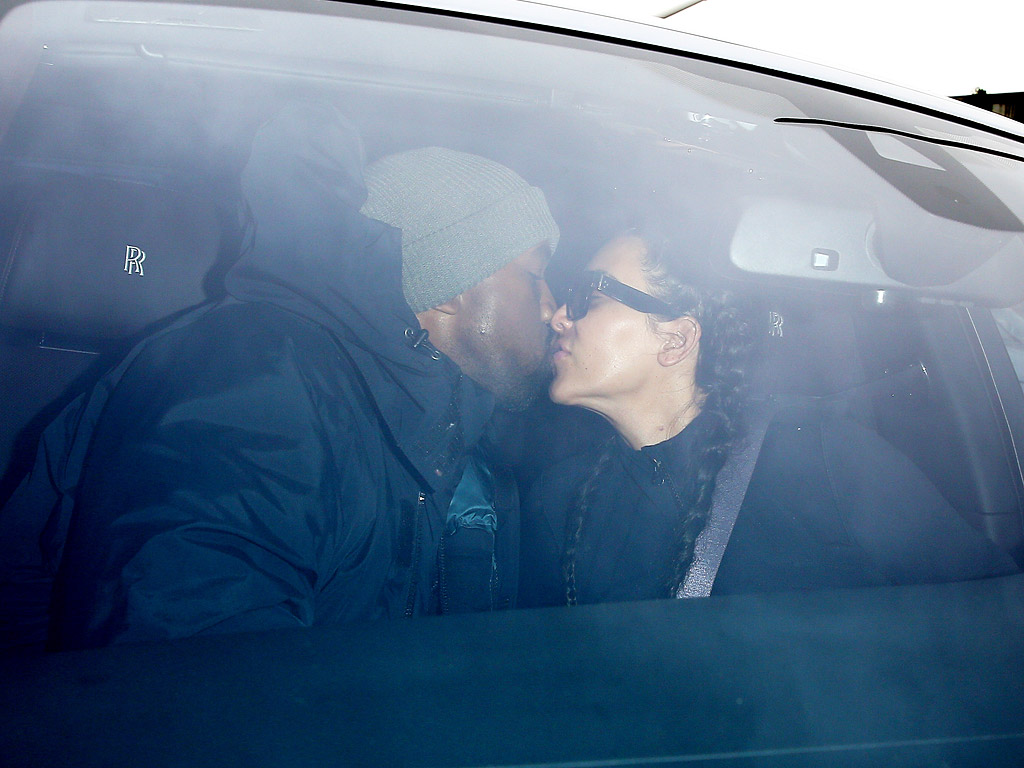 Although West's destination isn't known, it is likely that he is traveling to promote his latest album,The Life of Pablo, which was released on February 14.
In recent weeks, West took to Twitter to beg Facebook CEO Mark Zuckerberg to bail him out of his $53 million "personal debt," slammed the Grammy Awards for not being "culturally relevant," had a backstage meltdown before his Saturday Night Live performance and faced backlash for his now infamous lyric about Taylor Swift on a Pablosong, titled "Famous."